About Us
Terry A. Drake, DDS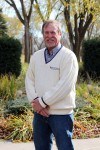 Dr. Drake earned his Bachelor of Arts degree with honors from Luther College (Iowa) in 1977. He attended the University of Minnesota School of Dentistry and earned his DDS (Doctor of Dental Surgery) degree in 1982. He has been practicing dentistry in Fergus Falls since 1983.
Dr. Drake has two sons, Adam and David. When he is not helping patients or spending time with his family, Dr. Drake enjoys golfing and fishing. He is a longtime member of the Heartland Study Club and is also active in fishing and game clubs. As a dentist, Dr. Drake enjoys providing quality dental care and giving his patients the treatments they need for a healthy, bright smile.
---
Staff
Our staff is like a family and we enjoy our relationships with each other and with our patients. We welcome visitors into our dental family and we take pride in providing great dental care and improving the oral health of our patients. We are able to keep things personal with a smaller staff, which includes two hygienists, an assistant, and a front desk receptionist.
Kendell Gray, Office Manager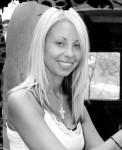 Fergus Falls High School
CNA
Employed at LRHC before Dr Drakes office for 7 years working in the business office.
Joined the office in December, 2011
Married to Nate Gray and has two children, Brody (2) and Nadia (6).
Loves spending time in the outdoors with family and friends.
Megan Lunde, RDA, Registered Dental Assistant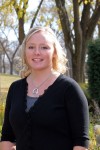 Battle Lake High School, 2005
Minnesota State Community and Technical College – Fergus Falls 2007 Associate of Arts Degree
Minnesota State Community and Technical College – Moorhead 2008 Dental Assisting
Megan joined our practice in May 2011. Prior she had been working as a Dental Assistant for 4 years in Battle Lake. Megan strives to make every patient comfortable during their procedures. We often hear calming the nerves of patients, putting them at ease with her gentle demeanor and humor! A 5-year-old put it best by saying "She made me giggle, and I forgot I got a shot…I didn't cry!"
Megan and her husband AJ have been married for 3 years, and currently live in Fergus Falls. They have a Corgi named Tilly to keep them busy. She enjoys spending time at the family cabin in the summer. They love camping, spending time outdoors and being with their friends and family!
Samantha Wallace, RDH, Registered Dental Hygienist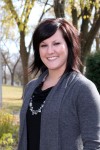 Wahpeton High School 2008
North Dakota State College of Science 2011 Dental Hygiene
Samantha joined our practice in August 2011, after temping in our office throughout the summer. She has brought many fresh ideas to our office! She enjoys being a part of a team atmosphere and enjoys that our office feels more like a family than a "job". She enjoys meeting and getting to know our patients!
Samantha currently lives in Breckenridge. A few weeks after starting in our office, Chris asked Samantha a life changing question. They were married in Fall 2012! Samantha and Chris enjoy spending quality time with their family and friends and being at the lake.